Trusted Assessor in the Trusted Partner Network (TPN)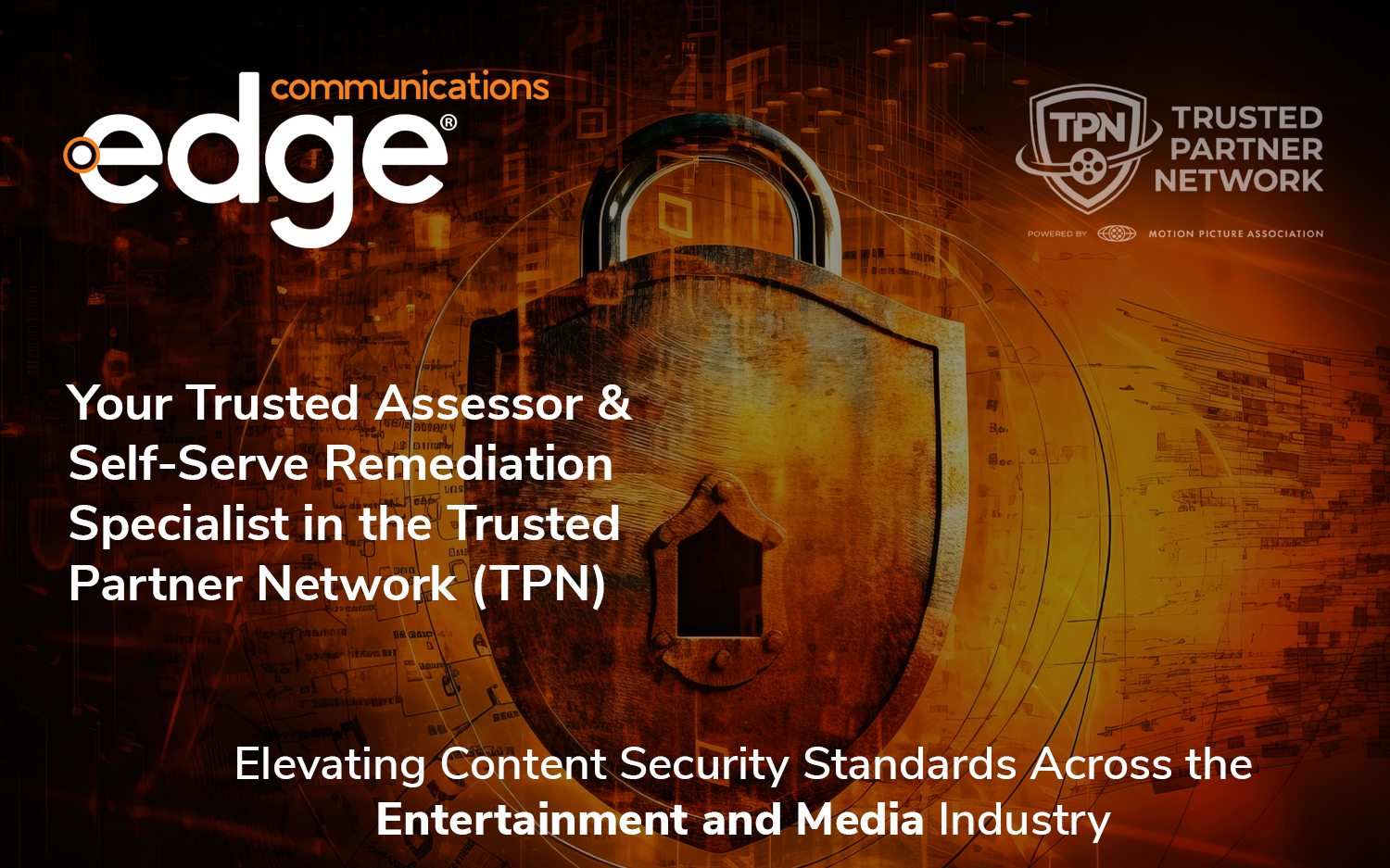 | | |
| --- | --- |
| | Who We Are |
As a certified assessor within the Trusted Partner Network, Edge is committed to upholding the highest standards of content security, as established by the Motion Picture Association.
| | |
| --- | --- |
| | WHY CHOOSE EDGE |
Expertise
Leverage our deep understanding of industry-wide security requirements to enhance your content security.
Efficiency
Our assessments are designed to be both time-efficient and cost-effective, providing you with the most value.
| | |
| --- | --- |
| | CONTINUOUS IMPROVEMENT |
We stay updated with the latest amendments to Motion Picture Association (MPA) Best Practices and industry trends to provide you with the most current assessment.
| | |
| --- | --- |
| | OUR SERVICES |
MPA Content Security Best Practices Assessment
We evaluate your current security measures against the industry's best practices to ensure you meet the minimum security preparedness.
TPN Security Assessments
Our comprehensive assessments measure your organization's security posture, helping you align with MPA Best Practices.
| | |
| --- | --- |
| | ASSESSMENT OPTIONS |
On-Site Assessments
Remote Assessments